We are a 100% local Tour Operator,
We organize and run the tours ourselves, we do not do any kind of  rebooking, and in order to maximize your experience we always try to keep the number of people doing tours together very small, our guides are highly experience with no less than 8 years experience in the field, the guide is a very important key for your overall experience.
WE ARE FOCUSED ON WILDLIFE AND MORE WILDLIFE, COMBINED WITH OUR HIGH STANDARD SERVICE WE WANT YOU TO HAVE THE BEST EXPERIENCE POSSIBLE.
Our services are focused on giving full support to our guests from their arrival in the city until they departure, not only during the excursions but also in the city by helping them to check in to flights/or buses.
Our operational office  has over 15 years' experience, providing necessary comfort and facilities for our guests, Our amenities include: repackaging and storage area for luggage,  hot water shower in our office as an option before we transfer our guess to the airport.
We have our own  boats for transportation on the river equipped with outboard engine and equipped with security elements that the Nautical authority requests, such as: life jackets, navigation lights, first aid and  insurance policy, our boat is duly registered and authorized by the Nautical authorities and transport (Navy of Peru and the Ministry of transport and Communications).
We are also certified by the MINISTERY OF ENVIROMENT OF PERU to operate inside the TAMBOPATA NATIONAL RESERVE as an allied for the conservation of the Peruvian Rainforest.
Our shuttles are given tending to the smallest detail and quality that our guest need, buses with air conditioning, water to drink  available in our boats and lodges, full service assistance and support at all times (flight delays, flight cancellations, emergencies, accidents, etc.) from the arrival to the departure.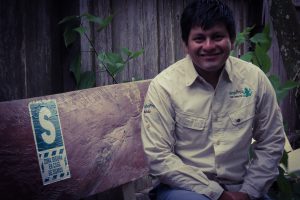 Oscar Caceres – Director and Founder
Oscar Caceres was born and grew up in Puerto Maldonado. He has been a naturalist guide since 2001, with extensive experience in National parks such as Manu, Bahuaja Sonene and Tambopata National Reserve. He has a solid knowledge where its best to see and enjoy the best wildlife in the region. It is so that in 2014 he decides to become independent and creates together with his wife JunglePro (jungle professionals) and also together with his lifelong friend Jocsan Beyuma, they build and operate a small but quite cozy lodge, Casa Sandoval , at sandoval lake, Oscar after school he wanted to be a farmer and lumberman, but fate made it easy for him to learn English just by reading and talking and it changed his life completely, he lived and grew in full pooverty, with no water and electricity until 1999, he is an example of how tourism can change the lives of locals and give them a better future, his history in tourism began as a porter for timber to build a lodge in 1997 when he just turned 18, he worked as a waiter, house kepper, cook, porter and as a paddler, and then  as a guide, having his certification and a degree in tourism in 2008, in 2003 he met while guiding in the Manu National park, in Cusco the recently graduated in tourism Delia Velasques with whom he married in 2008, and now both manage JunglePro, although now oscar works with a team of highly qualified guides but for him its  very difficult to leave the jungle-guiding and continues  and will continue working in the field because there is the real office.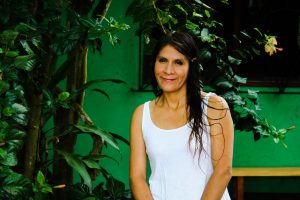 Delia Velasquez – Operations Manager
Delia has a degree in tourism from the National University of San Antonio Abad of Cusco, and has been married to Oscar since 2008 (they met in 2004). She has worked as Turism Operations Manager  for important companies in the past, and her knowledge in the operative part is invaluable. her dedication and wide experience in the field makes junglepro one of the most efficient companies in punctuality, quality and efficiency, based in pto. Maldonado since 2004, she was born and raised in Cusco, but the jungle is now her new home and her passion, she is the most important element in the operation of junglepro.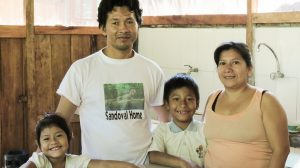 Jocsan Beyuma and his family – Owners of Casa Sandoval.
Jocsan was born in Pto. Maldonado, and he met Oscar on 1997, and they are friends since then, together they worked carrying timber on their back to build the first lodge at Sandoval lake which is Sandoval Lake lodge, and they worked for that lodge in different areas until their own independence in 2012, jocsan (known as El chino) is married to Yesenia Ramires Mejia, granddaughter of the pioneer and caretaker of Lake Sandoval,Don Cesar Mejia who for decades until his death fought with loggers, miners and unscrupulous businessmen who wanted to make Lake Sandoval a place of fun and parties with jet skis and sports for fun. Thanks to the effort of Don Cesar, now Lake Sandoval is one of the most fabulous places to visit in the Amazon, with the best fauna of all the lakes in the region. Jocsan his wife yesenia and their children are heirs of this legacy and thanks to it we can have Casa Sandoval and enjoy the wonders of the lake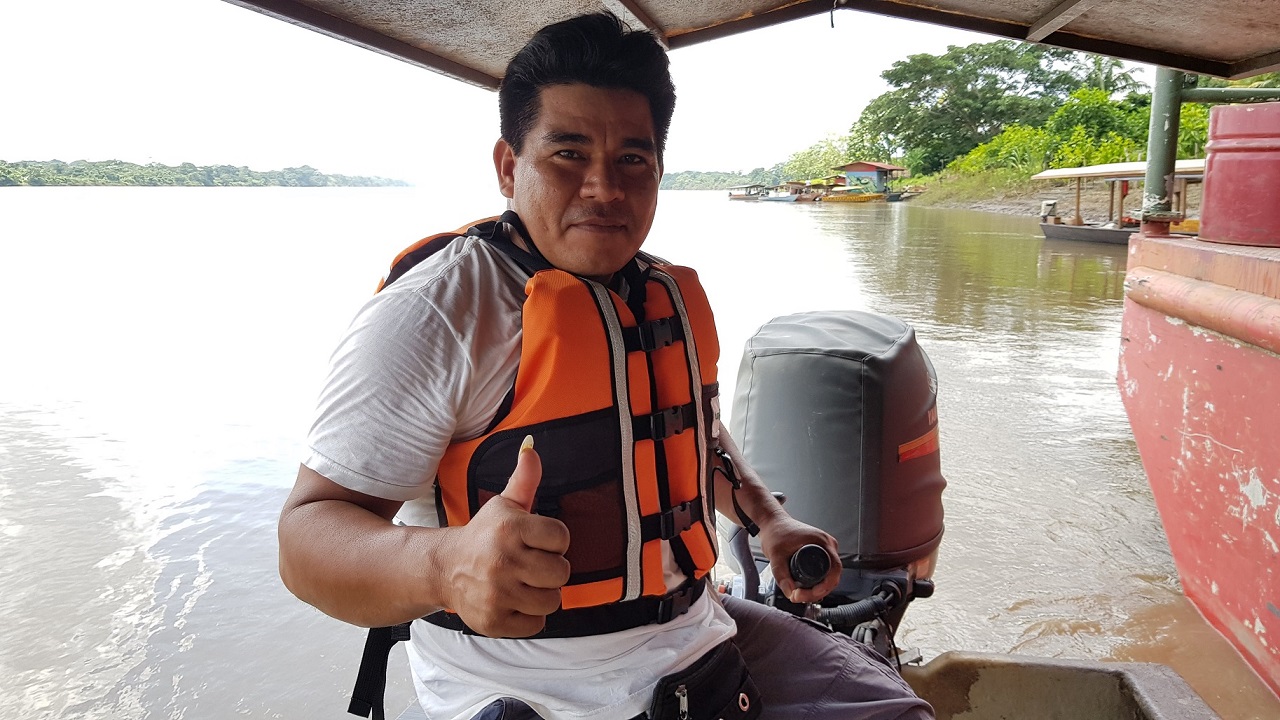 Marlo Rios - Boat Captain
Marlo its fy far the best boat captain in the region, he is so good at reading the river's corrent, and the rivers themselves,which its so important because some season the river are shalow with rocks and river bank randomly and an expert boatman like Marlo its vital , with such an amazing knowledge for our river journey we are in good hands, Marlo was born and race in Pucallpa, a jungle town in the center of the Peruvian Jungle, and he is a boatman since a tennager, working for big operations companies in the oil and gas industries. Now he lives is Pto. Maldonado and its full time part of JunglePro's Team.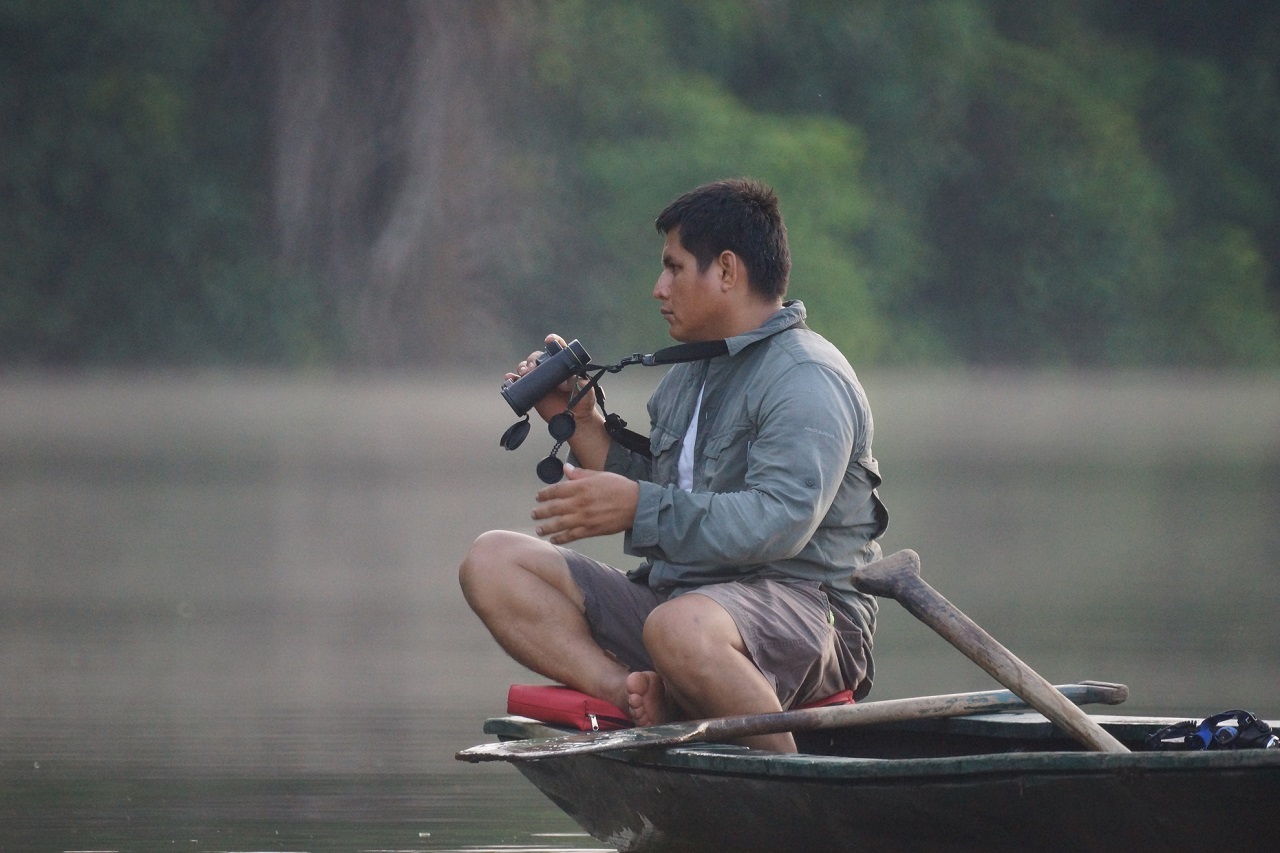 Yuri Torres
Yuri was born and race in Pto Maldonado, and its a Guide since 2005, Graduated from the Tousrism Scholl  of Pto. Maldonado, he belongs to a generation of all terrain highly passionate and knoledgeable  guide, member of  the only  A – team in the region.
highly experienced guide and work for years for big reputable lodges in the Region, fluent english, and being a local, he knows a lot, and we really mean it 🙂